INDEPENDENT VENUE WEEK
Asylums + BARE TRAPS + Concrete Caverns + Magic Seas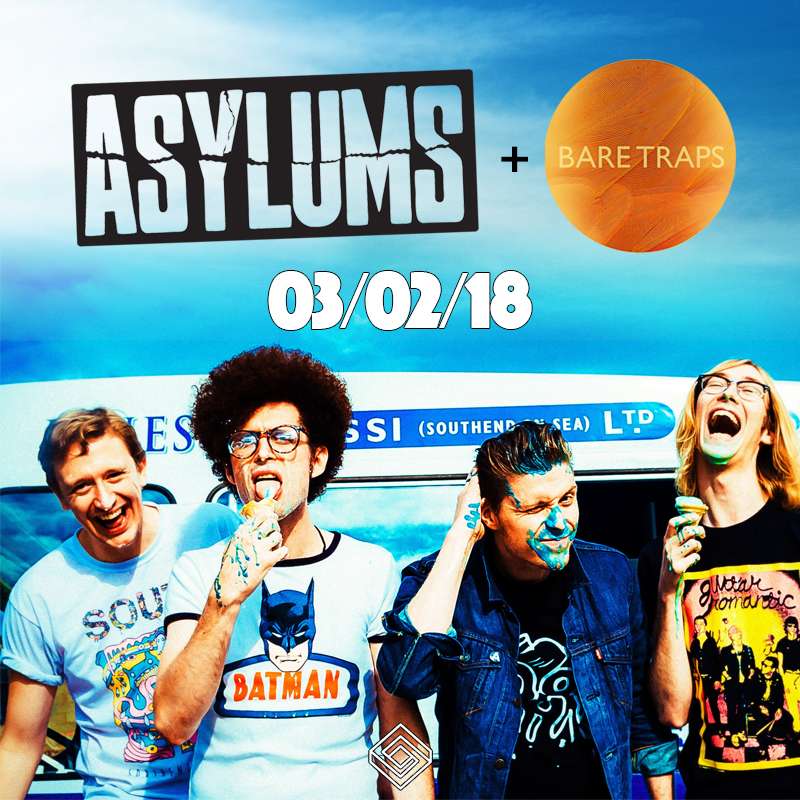 It's Independent Venue Week time again, and we've got some heat for you tonight!
Asylums From their very first demo to this very album, Asylums have done it all on their own fiercely DIY terms. And right now, doing everything their own way has meant that current single 'Necessary Appliances' is being championed by BBC Radio 1, 6Music, and Radio X, and a whole bunch of gigs beckons over Summer, including slots at Bestival and other prestigious festivals.
They may have killer pop hooks, but there's no bubblegum here – songs about the death of high street retail, austerity, and rampant consumerism, sit cheek by jowl next to tales of sex, outsider culture, and gender equality. A new song every three months, each with a new DIY video on a new theme, on their own Cool Thing Records label run out a spare bedroom in Southend-on-Sea.
Five of the tracks on Killer Brain Waves went straight onto Radio 1, and the band have been playing the length and breadth of Britain supporting the likes of The Vaseline's, Killing Joke, Ash, and Nothing But Thieves.
CHECK: http://www.asylumsband.com/
Support from:
Bare Traps "A box-fresh brand new bright young band, it's really happening for them" - Jo Good, Radio X
"A band that everyone is talking about at the moment" - Ollie Winiberg, BBC Introducing
"Bare Traps make crisp, assured pop music, something you can sing along to, something you can dream about." - Robin Murray, CLASH Magazine (Track of the Day)
"Wildly Infectious" - Tarynn Law, The 405
Concrete Caverns "With their raw riffs and politicised lyrics, Concrete Caverns epitomise the attitude and pure essence of punk music perfectly. Their sharp licks of spirited punk rawness blend with a riotous youthfulness, giving the band a sparked demeanor."
MAGIC SEAS MAGIC SEAS is Chelmsford based songwriter James Prudence, who's shimmering pop soundscapes were showcased in debut single 'There's A Feeling', which was recently released via Shellshock. Co-Produced and Mixed by Ride frontman Mark Gardener during recording sessions in Oxford, and Mastered by Fraser Smith (Shed 7 / Ian Brown), the single was met with critical acclaim and received airplay from the likes of BBC Introducing, Toxicosmos and RKC Radio.
"Enchanting… everything you want from a piece of music" - Ollie Winiberg, BBC Introducing
"It feels like a tune for late nights, when lost souls and broken hearts can take solace in wave after wave of spiralling guitar and wise, soothing words." - Darryl Webber (Essex Chronicle/ICYMI)
After the live show, Bassment residents take control of the decks. You know how we roll...Prince to Bowie, Stones to Marley, Run DMC to Nirvana, Chic to Blur...all the way to 4am!
8pm - 4am £6 ADV TKTS HERE: https://www.bassmentbar.com/events/7cdbf9d0-b1cd-0135-f3f8-1a87ccecfa20 MOTD
18+, please bring ID
Line Up
Formed in 2014, Southend based Asylums fuse the pop hooks of mid 90's indie via the fuzzy guitars of late 80's American underground rock.
Energetic, chaotic and hooky as hell these songs take a sarcastic look at everything from social networking to consumerism.
View Profile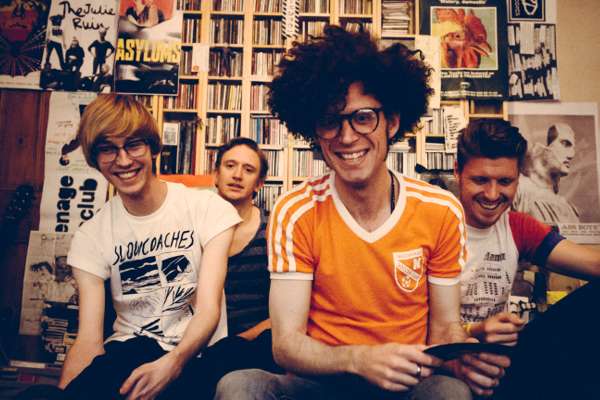 "A box-fresh brand new bright young band, it's really happening for them" - Jo Good, Radio X
"They're going to be massive this year" - BBC Intro, 2016
In a desperate attempt to avoid 'real work' – and in one individual's case, to avoid capture – the four members of Bare Traps dragged their sorry arses to university from various parts of England. Not deemed 'hip' enough to live in any of the cool parts of London, they were resigned to Harrow at the end of the 'BakerPoo' line. Founding members, Luke and Scott, were brought together through a mutual appreciation of tea and disco biscuits. At the end of 2014 they made the joint decision to become rock stars and have been living that delusion ever since. At the end of 2016 the inordinate amount of sex, drugs and rock 'n' roll just became too boring for the other two former members of the band, so they decided to quit the celebrity lifestyle in favour of something far more cool - paying mortgages. Fortunately, friends, Sam and Liam were on hand to swiftly take up their mantle as international indie sensations. Bare Traps are unabashedly out to make pop music catchier than the clap and are hell-bent on infecting everybody.
View Profile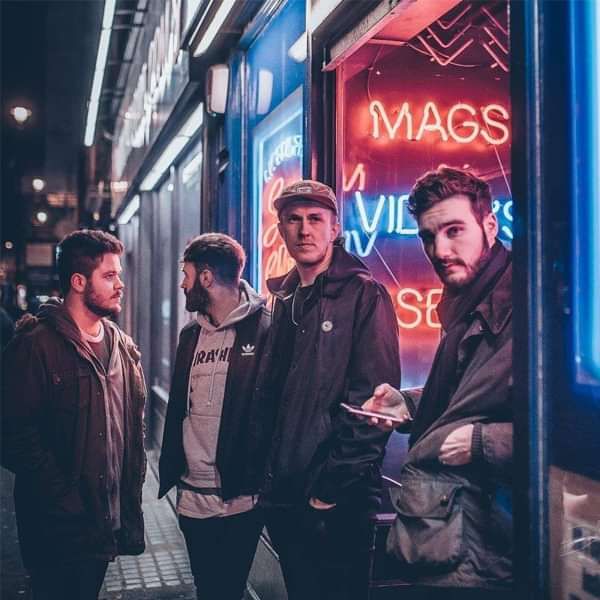 Magic Seas