WDR Presents- Alber Jupiter/Déjà Vega/Magic Seas
Buy Tickets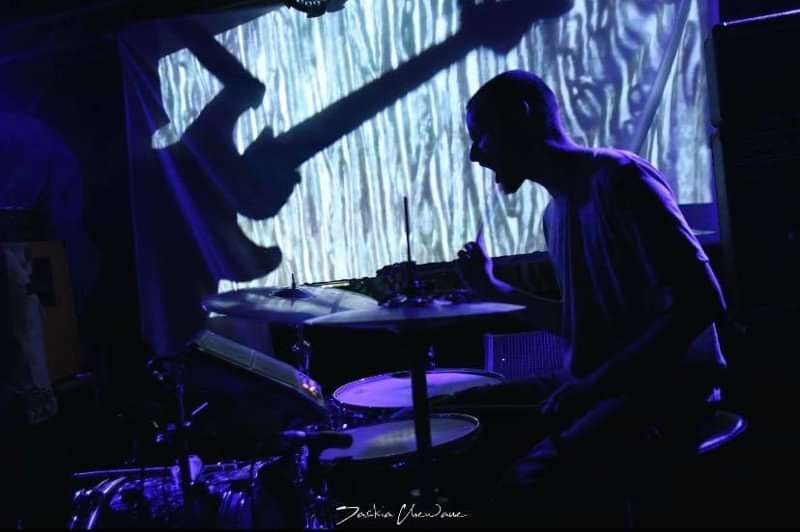 We are very excited to be bringing French Kraut wizards Alber Jupiter to Chelmsford as part of their Floating In Space Tour!
"One bass, one drum.. with a lot of delays, reverbs and other loops, the duet frees itself from its grooves stubbornly krautrock to weave sometimes dark atmospheres, often spacey, always psychedelic".
Support comes from the incredible Déjà Vega..
Déjà Vega are vocalist and guitarist Jack Fearon, drummer Tom Webster and bassist Mike Newton. After forming in Cheshire, they made the short journey to Manchester, a fitting backdrop to their gritty, guitar led psychedelia. Rhythmic and rage-fuelled and boasting surging riffs, Fearon's hypnotic slurring lyrics lurch in and out of poetic chants, battling over chaotic drums and the razor-sharp bass lines underneath. Live, Déjà Vega demonstrate that they're a force to be reckoned with..
Plus our brothers Magic Seas
Hailing from Chelmsford, MAGIC SEAS are brothers James and John Prudence. Following on from their debut single release 'There's A Feeling', the band once again showcase their shimmering dream-pop in brand new single 'Dimensions', which was co-produced and mixed by Ride frontman Mark Gardener during ongoing recording sessions in Oxford. 'Dimensions' delivers classic pop melody over a wash of 12 string guitars and Phil Spector-esque drums, as the band draw influence from The Velvet Underground, The Asteroid No.4, Echo And The Bunnymen and Debussy. Having already received airplay from BBC Introducing, Spain's Toxicosmos and France's RKC Radio, supported the likes of Levitation Room, Eyre Llew and Is Bliss, and been invited to play on sessions for Spencer M Taylor's new record at the prestigious Welcome To 1979 analogue recording studio in Nashville, Tennessee - MAGIC SEAS are fast building an exciting reputation as musicians that can make things happen.
Plus WDR DJs spinning the best tunes throughout!
£5 ADV £7 OTD
18+