Rock vs Pop LIVE w/ Winston And The Lads!
Winston and The Lads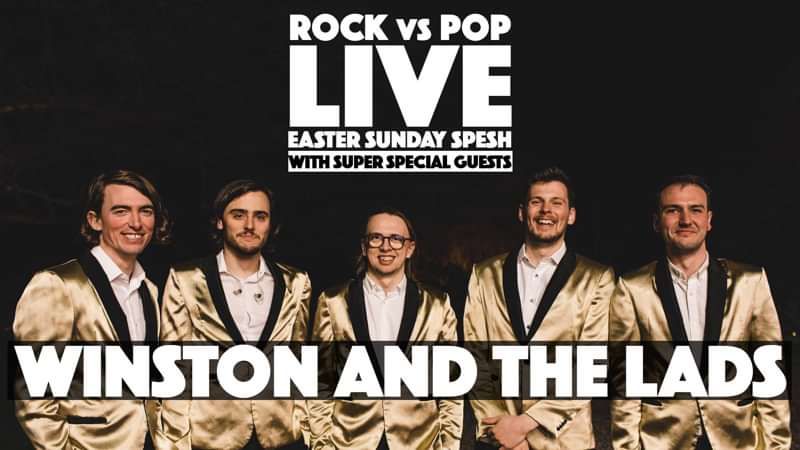 Hold on to your bonnets, this Easter Sunday prepare to party to an egg load of Pop hits and Rock Anthems performed by one hell of a band!
Winston and The Lads are tighter than spandex and hotter than pure fire 🔥 They'll melt down your Easter eggs and smash the mugs that came with them.
And the party doesn't stop there. After the show, DJ Andy Hatman Laurie will take you through to 4am. More hits, anthems, classics, good times!
Sweet zombie Jesus! Get ready for Rock vs Pop LIVE!