TWO NON BLONDES PRESENT
CODA - a Tribute to Led Zeppelin
Buy Tickets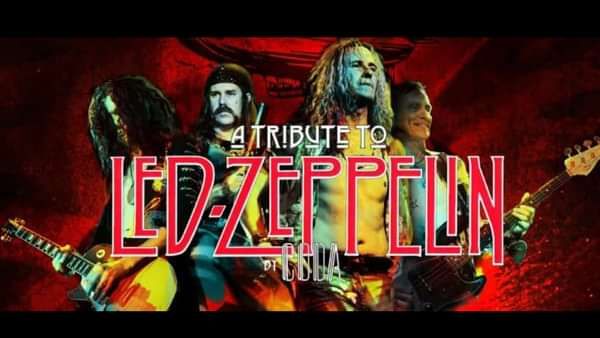 Kick off your Saturday night with a very special show and the legendary sounds of one of the worlds biggest, most important and influential bands...
CODA - a Tribute to Led Zeppelin Four musicians dedicated to recreating the music with such passion, accuracy and love for every last detail, from the music to the costumes to the production to the live show!
** LIVE SHOW, 8PM - 11PM **
After the live show, Bassment residents hit you right between the hips with some timeless dancefloor bangers! Prince ⋄ Bowie ⋄ Bob Marley ⋄ Run DMC ⋄ Nirvana ⋄ Blur ⋄ Oasis ⋄ James Brown ⋄ Blondie ⋄ Kendrick Lamar ⋄ Don Broco ⋄ Dr. Dre ⋄ Madness ⋄ The Jam ⋄ Blink-182 ⋄ House Of Pain ⋄ Chic ⋄ Foo Fighters ⋄ Queen ⋄ QOTSA ⋄ Fall Out Boy ⋄ Iggy Pop ⋄ The Red Hot Chilli Peppers ⋄ Soundgarden ⋄ The Killers ⋄ Blackstreet ⋄ Busta Rhymes ⋄ The Strokes ⋄ AC/DC ⋄ Green Day ⋄ Michael Jackson ⋄ Rage Against The Machine ⋄ Arctic Monkeys ⋄ Beastie Boys ⋄ Kasabian ⋄ The White Stripes
8pm - 4am £10 Adv Tkts (Live Show + Clubnight) here: https://www.wegottickets.com/event/443352?fbclid=IwAR25vt6ndXaNTyP00zlQkIyFQl1Suun8dz8l49rdK9wItgPqgUcowTWTkz0 MOTD
£5 OTD from 11pm for Clubnight only
18+
Line Up
CODA are an exciting, authentic four-piece tribute to the mighty Led Zeppelin. Featuring four fantastic musicians, CODA replicate the live sound and look of Led Zeppelin, as well as putting on a passionate and electrifying show.
View Profile