Rockabilly / Country / Mariachi Mash Up!
The Honkabillies + The Delta Jacks + The Southern Generals + Las Guadalupes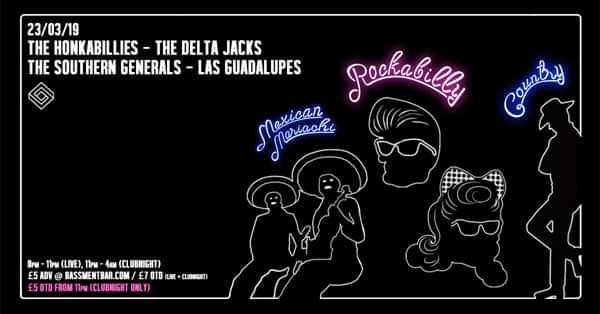 Some SERIOUS talent on display to start your Saturday night! Straight up, wild, party vibes in the Americana spirit with a blend of Mexican Mariachi, Country and 1950's Rockabilly. As ever, a ticket to the live show includes entry to our infamous indie / alternative disco which fizzes its way through to 4am!
The Honkabillies 1950's, Honkytonk, Rockabilly grooves in the style of Johnny Cash, Hank Williams, Dale Watson and early Elvis. A vibrant, upbeat set from a seriously gifted outfit.
The Delta Jacks It''s a wild ride west when these guys hit town. Straight up, hoedown party business from the local Country legends! Rawhide!
The Southern Generals After a long hiatus, we're super excited to welcome back The Southern Generals for a bit of a one off show! A band focusing on Americana, but a bit Bakersfield, a bit Nashville.
Las Guadalupes With male artists dominating the genre, this empowering, all female, Mariachi duo of Ingrid Buena on guitar & vocals and Cha Cha Vasquez, aka DeAnna Avis (of Muertos fame) on violin, vihuela & vocals, take to the Bassment stage again after huge demand for a return after their beautiful debut here! "We want to light up the world with our love for traditional Mexican Mariachi music." Yes please!
** LIVE SHOW 8PM - 11PM, TKT INCLUDES ENTRY TO CLUBNIGHT **
After the live show, Bassment residents rock, roll and boogie their way through the likes of: Prince ⋄ Bowie ⋄ Bob Marley ⋄ Run DMC ⋄ Nirvana ⋄ Blur ⋄ Oasis ⋄ James Brown ⋄ Blondie ⋄ Kendrick Lamar ⋄ Don Broco ⋄ Dr. Dre ⋄ Madness ⋄ The Jam ⋄ Blink-182 ⋄ House Of Pain ⋄ Chic ⋄ Foo Fighters ⋄ Queen ⋄ QOTSA ⋄ Fall Out Boy ⋄ Iggy Pop ⋄ The Red Hot Chilli Peppers ⋄ Soundgarden ⋄ The Killers ⋄ Blackstreet ⋄ Busta Rhymes ⋄ The Strokes ⋄ AC/DC ⋄ Green Day ⋄ Michael Jackson ⋄ Rage Against The Machine ⋄ Arctic Monkeys ⋄ Beastie Boys ⋄ Kasabian ⋄ The White Stripes
8pm - 4am £5 adv tkts (live show + clubnight) here: £7 otd
£5 otd from 11pm (clubnight only)
18+
Line Up
The Honkabillies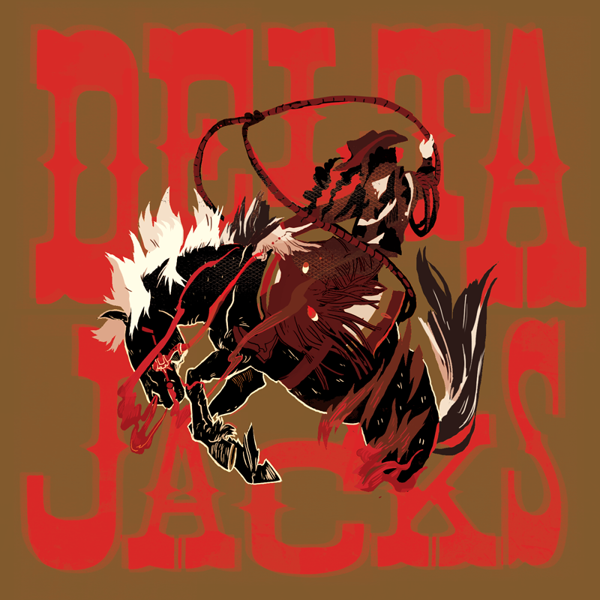 UK based country Americana band focusing. Essex Americana but a bit Bakersfield, a bit Nashville. Live at The Bassment Chelmsford every month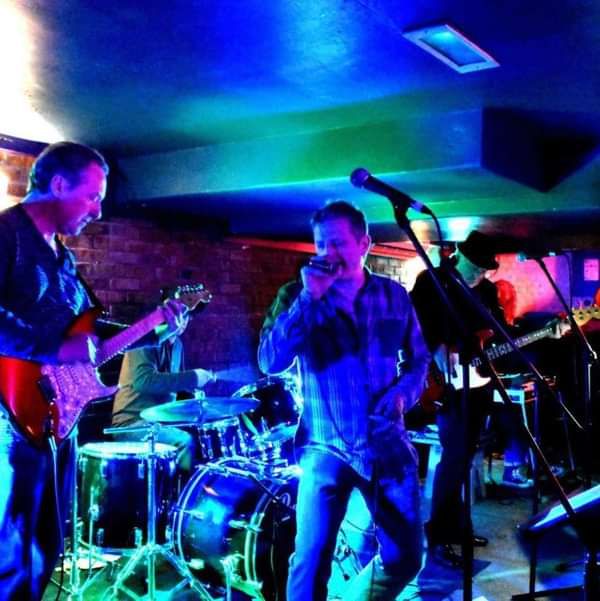 Las Guadalupes