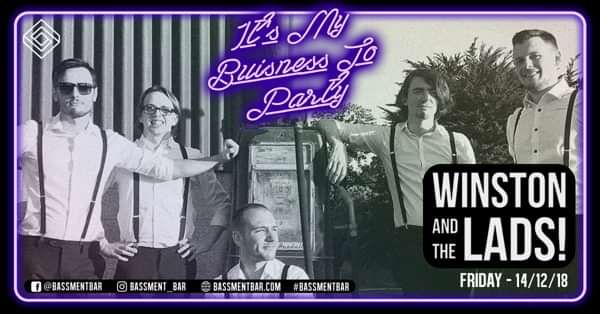 You best book the night off for this one! Winston and The Lads don't mess...back to back, absolute JAMS!
You've never seen a dancefloor get down to a band until you've caught these guys live, which is why they're playing two sets, one early on, and one deep in to the early hours...you'll see why, just bring your body down!
A supergroup made up of some of the most talented and damn fine individuals around! (Alex Fox & STEALING SIGNS for starters).
Booked up at functions across the country all year round, catching them on their home turf for a public show is a rarity...don't miss!
"Performing 60's Classics, 70's Classics, 80's Classics, 90's Classics, 00's Classics, Frisbee"
More details on set times to follow soon...
After the live show, Bassment residents hit you right between the hips with some timeless dancefloor bangers!
PRINCE // BOWIE // BOB MARLEY // RUN DMC // NIRVANA // BLUR // OASIS // JAMES BROWN // BLONDIE // KENDRICK LAMAR // DON BROCO // DR DRE // MADNESS // THE JAM
8pm - 4am £3 adv tkts here £5 otd
18+, please bring ID