A VERY LEMON CURDMAS
Lemoncurd Kids + Ghostwood Shanks + Sweet Chin Muzak + Chris Macaree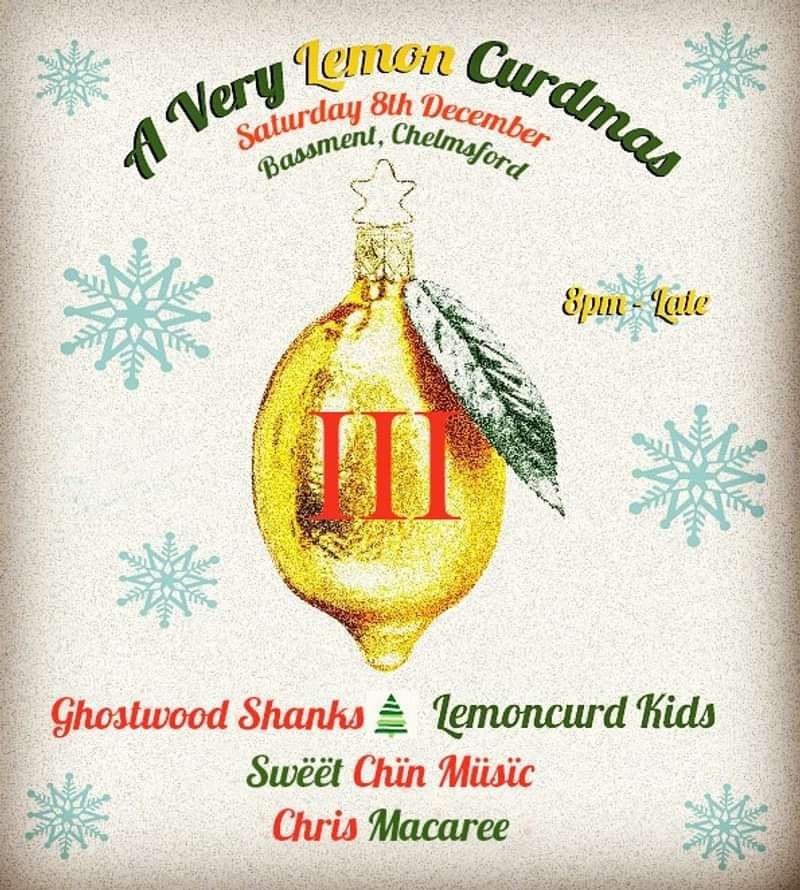 O Come, All Ye Curdful... Yes it's that time of year again when we decorate the Bassment with cheap seventies decs and celebrate the camaraderie of the past year. We will also be celebrating the release of our new single 'Tick Tock' which will be the first track to come from our second album due early 2019! We present... A very Lemon Curdmas III
Chris Macaree - Opening the night like a nice warm mulled wine with his beautiful face, voice and acousticness
Sweet Chin Muzak - 2043 Rock And Roll Hall Of Fame inductees. Expect the unexpected, not to be missed!
Ghostwood Shanks - Our good friends who never disappoint, super creative alternative rock played by people who just love playing
Lemoncurd Kids - Greatest hits, bad Christmas attire and fueled by Christmas spirits
** FREE ENTRY LIVE SHOW RUNS 8PM - 11PM **
After the live show, it's strictly classic jams from Prince to Bowie, Grandmaster Flash to Nirvana, Bob Marley to The Stones...right the way through to 4am!
8pm - 4am FREE ENTRY B4 11PM, £5 after
18+
Line Up
Lemoncurd Kids
Ghostwood Shanks
Sweet Chin Muzak
Chris Macaree