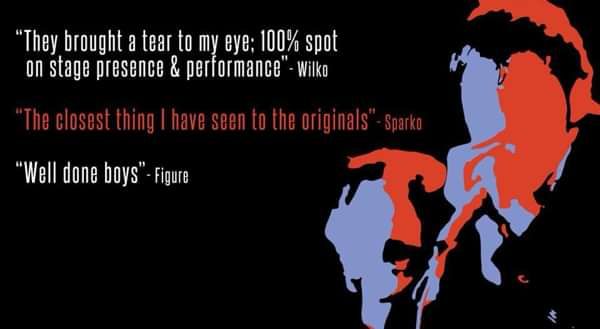 The Feelgood Band The only Feelgood Band with a seal of approval from Wilko Johnson, Sparko and Figure!
"They brought a tear to my eye; it was 1975. 100% spot on stage presence and performance. Man, it was great, it's just what it would have been like to see Dr.Feelgood in the club days" - WILKO JOHNSON "The closest to the originals I have seen" - John Sparks aka SPARKO Go and judge for yourself, it's worth it" John Martin aka BIG FIGURE
"Top job, takes me back". Malcolm Wilkinson - Wilko's brother
High energy Rhythm & Blues played the Canvey Island way, recreating the unmistakable sounds of 1970's Dr Feelgood.
After the live show, it's strictly classic jams from Prince to Bowie, Grandmaster Flash to Nirvana, Bob Marley to The Stones...right the way through to 4am!
8pm - 4am (LIVE SHOW 8PM - 11PM)
£8 ADV TKTS for LIVE SHOW + CLUBNIGHT HERE: http://www.wegottickets.com/event/443174 MORE ON THE DOOR!
£5 OTD FROM 11PM FOR CLUBNIGHT ONLY
18+
Line Up
High energy Rhythm & Blues played the Canvey Island way, recreating the unmistakeable sounds of 1970's Dr Feelgood. Take a step back in time and hear the distinctive vocal styling/harmonica playing of Mr Brilleaux and the unique sound and style of the "Wilko" guitar. The focus is on entertaining, with all the wonderful songs and signature moves! The band clearly enjoy themselves; their enthusiasm and passion for Dr Feelgood oozes out of every choppy chord and riff.......and this infects the audience more and more with every song. What more can be said . .."They do it right".......if anybody should know, The Big Figure or Wilko's brother should know....right? "Well Done Boys" John Martin The Big Figure "Top job, takes me back". Malcolm Wilkinson
View Profile