BACKWATER CHANNEL RECORDS PRESENTS
Bridge The Dark + Hunt For Titans + Ragweed + Different People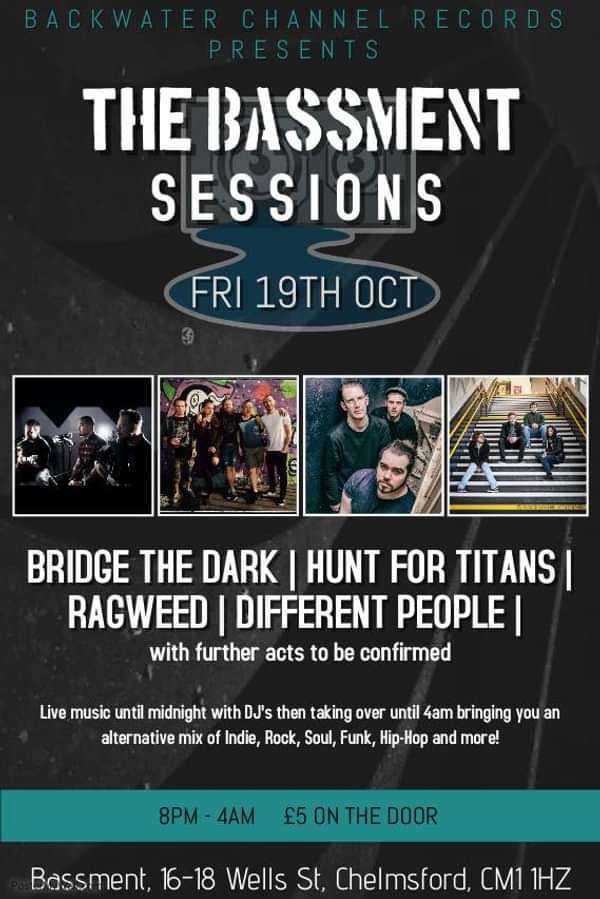 'Backwater Channel Records Presents...' returns to Bassment in Chelmsford on Friday the 19th of October as part of our regular 'Bassment Sessions' with Live music from...
Bridge The Dark Hunt For Titans Ragweed Different People With further acts to be confirmed
Live performances from these bands between 8-12 midnight with resident DJ's then taking over until 4am bringing you an alternative mix of Indie, Rock, Soul, Funk, Hip Hop and more!
A powerful line up at a great venue so get yourself down in the Bassment and get involved!!! 8pm - 4am and just £5 on the door.
We hope to see you there!
Venue details here: www.facebook.com/BassmentBar Bassment, 16 Wells Street, Chelmsford, Essex, CM1 1HZ
18+, please bring ID
Parking… 24 hour parking available behind The Ship public house, 30 seconds from the Bassment.
2min walk from Chelmsford Rail Station… Take the rear exit of the station, follow Railway Street; you'll find the venue on the corner of Wells Street.
2min walk from Chelmsford Bus Station… Directly opposite the Duke Street bus terminal, head straight down Wells Street and you'll find the venue on the corner.
18+
Line Up
Bridge The Dark
Hunt For Titans
Comprising of 3 rag tag musicians, from the South East, Ragweed are best described as a riff punk trio. But don't go running away with the idea that this band is simply about making a messy racket. These boys know how to write a tune and are all to eager to prove it to you.
With 8 self booked tours under their belts and having shared stages with some the latest up and coming bands including; 68, The Xcerts, Demob Happy, Tiger Cub, The Hyena Kill, Axis Of and USA Nails. Ragweed have a reputation for putting on an impressive live show for a reason. 2016 saw the long awaited release of their debut AA Single 'Rust Box/Up & Under' on Milky Bomb Records. Receiving mutual parse from Radio Stations and Press alike.
With their second single 'Black Cappuccino' set for a release in June 2017 on Milky Bomb Records, be sure to check out the question no one wants to ask; RAGWEED
8/10 - Big Cheese Magazine 9/10 - The RingMaster Review 5 Stars - HTF Magazine
View Profile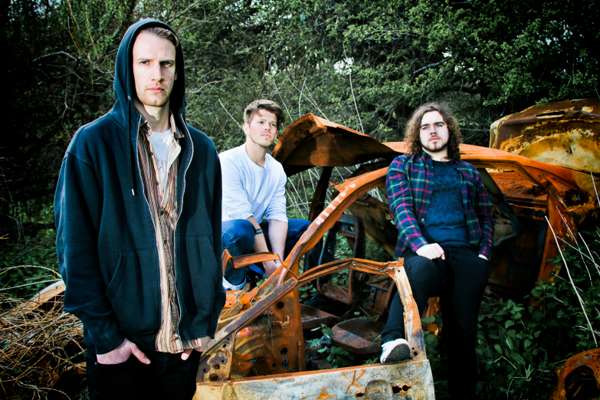 Different People