WALLOP! NO.14
The Drama Llamas + Mercury Rising UK + Horrible Dolphins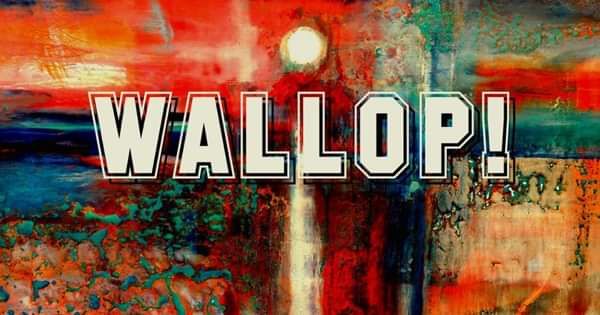 Boom boom boom boom! We're gonna shake the room!
That's right folks, WALLOP! returns to Bassment on Friday, 22nd June for a barnstorming night of rollicking acts! We've got rising stars, returning heroes, balls-to-the-wall rock and more! Come for the music, stay for the memories. ON THE BILL:
---
THE DRAMA LLAMAS www.facebook.com/TheDramaLlamasMusic @dramallamagram
Few acts develop such a raucous reputation as our headline band. Combining blast beats, thunderous bass tones, 3 part harmony, ukulele and their own patented brand of "Fun-Fair Ska", The Drama Llamas know how to get the party started. Fueled by tequila and with a penchant for fancy dress/drag, these chaps know how to bring the house down. We're delighted to have them headline.
---
MERCURY RISING www.facebook.com/TheRealMercuryRising @mercuryrising
Mercury Rising are hard rock band from the Essex/London area drawing on a variety of influences to create a modern take on a classic sound. With a rapidly increasing following and a reputation for extremely energetic and exciting performances, Mercury Rising are quickly becoming a driving force in a new era of Hard Rock. Searing solos, pounding drums. Get the leather chaps out be prepared to make the rock sign all evening \m/. Check out this live vid for their tune 'White Rabbit':
https://www.facebook.com/TheRealMercuryRising/videos/1419872238046931/
---
HORRIBLE DOLPHINS www.facebook.com/horribledolphins @horribledolphin
These Essex-based punks bring the noise and the rage. Heralded by BBC radio 6 and BBC introducing, we're thrilled to have this electric two-piece come perform for us. You can find them on iTunes and Spotify, or you can check out their youtube for gems like this:
https://www.youtube.com/watch?v=MkruzTVpiBU
---
As ever, it's £3 OTD, Doors at 8pm. Who's gonna be DJing? well, wouldn't you like to know.... it's only a fucking TBA!
Look. Just.... come on. D-Don't be a fool n that. get yourselves down. It'll be a right laugh, honest.
W!
After the live show, it's strictly classic jams from Prince to Bowie, Grandmaster Flash to Nirvana, Bob Marley to The Stones...right the way through to 4am!
8pm - 4am £3 before 11pm, £5 after
18+
Line Up
The Drama Llamas
Horrible Dolphins