RUBBER SOUL PRESENTS STEVE DAVIS (DJ SET)
Steve Davis (DJ Set) + Junior Jump and the Bottom Line + Rubber Soul DJ's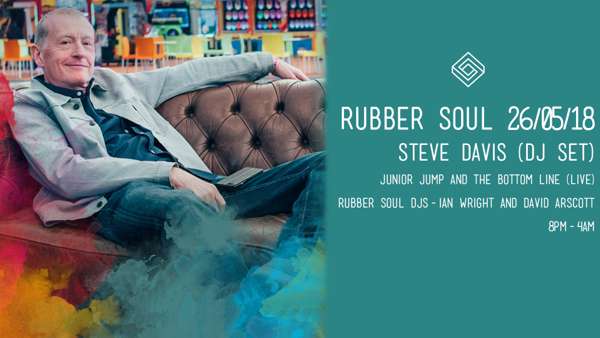 Rubber Soul bring a true Snookerstar DJ to the table, no trick shots here, the real deal is taking to the Bassment decks!
Steve Davis "Since leaving snooker I've got my adrenaline rush a different way"
The six-times world title winner now performs at Glastonbury rather than the Crucible and his new career as a DJ is providing plenty of fulfillment. As a long standing collector and host on Essex radio station Phoenix FM, where he continues to explore his interest in "strange stuff, weird stuff and quite a bit of electronic madness and weirdness", Davis and his partner in musical crime Kavus Torabi have clocked up some impressive shows which include BLOC and Festival No6.
"It is amazing to think that something else has happened after snooker. That, I think, would be a concern for a lot of people in the sporting world: what do you do afterwards? You could say that nothing's going to replace the excitement of the competitive arena, and that's true because there is nothing quite like walking out at the Crucible Theatre, but I've been fortunate enough to replace that with a different kind of excitement"
Get ready for a special funk & soul set (with a little musical weirdness thrown in no doubt) from the legend that is, Steve Davis!
Support from...
Junior Jump and the Bottom Line (LIVE) 30 years together and they can still Boogaloo, no mean feat! They bring the FUNK to any party, but please, no time wasters. Be prepared to keep up. Bring your dancing shoes, drinking head, smiley face, keep your knees up, raise your hand and make sure this is not a hand you're drinking with. Hello Cutie! Light Blue Cavalier, Say Spam & Sway! Close but no cigar! Join in or jog off!
Rubber Soul DJs Ian Wright & David Arscott bring their usual fine blend of funk, soul, northern, mod and beat to the arena.
8pm - 4am £8 LTD EARLY BIRD / £10 STD TKTS HERE MOTD
18+, please bring ID
Line Up
Steve Davis (DJ Set)
The universally acclaimed, deliciously melodius, enduringly danceable, effortlessly beautiful, enchantingly alluring, wonderfully effervescent, aurally delightful, threateningly powerful, suitably refreshed, permanently powered up, much imitated, never bettered and overwhelmingly modest Junior Jump and the Bottom Line first appeared to the world on July 4th 1987 with their auspicious debut gig held in the old music bar on the first floor of the Grand Hotel, Leigh on Sea.
2017 is going to mark the 30th year of existence for this exceptional 11 piece ensemble. This really is a big achievement for a big band with a big heart who make a big, beautiful noise!
They're still going strong, still enjoying the music, giving it some wellie, having it large and kicking the proverbial butt. Their backline still pump the rythmical iron, the horns are even more outrageously rampant, the gorgeous Babettes are very much Schwinging and Mr Jump has more powerful helium coursing through his lungs than ever!
View Profile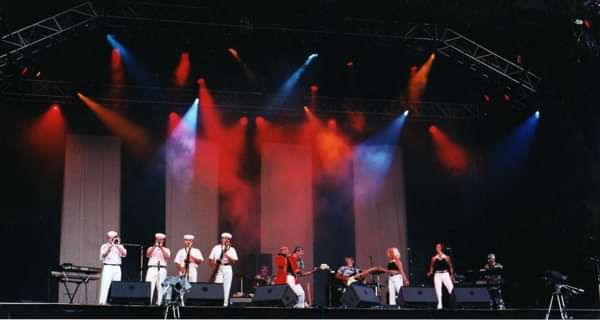 Rubber Soul DJ's