CHANGESTWOBOWIE - THE MUSIC OF DAVID BOWIE (LIVE)
ChangesTwoBowie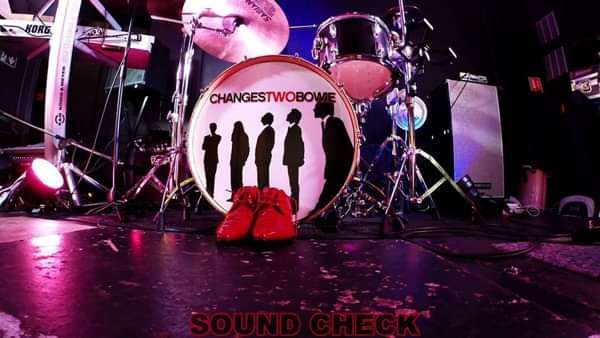 A celebration of the music and life of David Bowie awaits!
Changestwobowie
"ChangesTwoBowie have a collective passion for the music of David Bowie. Although there are glimpses of glitter and greasepaint and his early songs are included and played with gusto, this is not a 'Ziggy' show; more an attempt to cram 45 years of Bowie music into a two hour performance. They do it well."
http://tonyrperry.wix.com/changestwobowie
David Arscott of Rubber Soul spins an eclectic set on the 1s 2s 3s & 4s, from Scott Walker to Suede!
After the live show, Bassment resident Andy Hatman Laurie takes you on a journey through indie, funk, soul, disco, hip hop, reggae, rock and alternative beats 'til 4am!
8pm – 4am 8pm - 11pm (Live Show + Club Night) TKTS £8 HERE: https://www.bassmentbar.com/events/bbf464b0-2921-0136-a283-72b3c6debd6e 11pm - 4am (Bassment Club Night) £5 entry
18+, please bring ID