DAYZ OF PURPLE AND ORANGE PRESENT
Psychic Lemon + THEE TELEPATHS + Cowboy Flying Saucer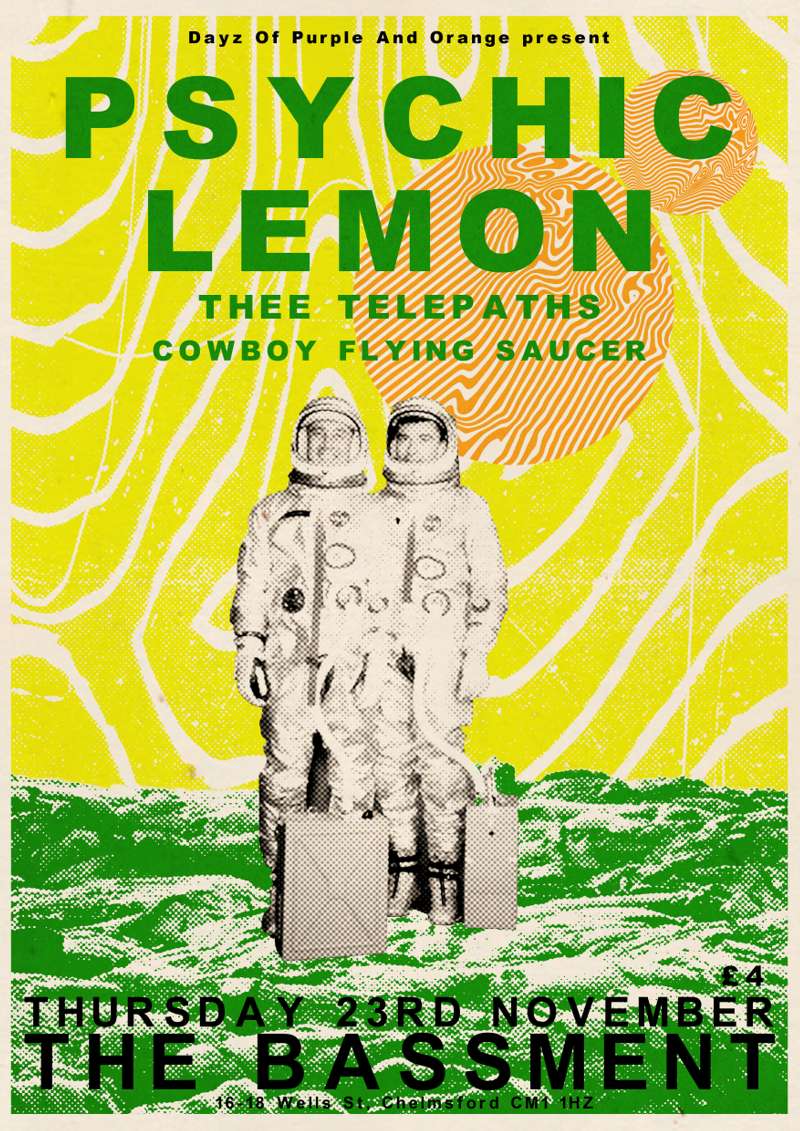 Dayz Of Purple And Orange present a new night dedicated to the mind fuzz of the Psychedelic, Krautrock & Garage scene. See you down the rabbit hole...
Psychic Lemon
Psychic Lemon come to Chelmsford as part of their 2017 tour. Their first album was well received in the psych community, and they have just released a new track, Interstellar Fuzz Star (https://soundcloud.com/psychic-lemon/interstellar-fuzz-star), 10 minutes of fuzzy space rock. "Space-rock power; relentless drums and slicing bass lines with unpredictable raw guitar" Cambridge Music Reviews, June 2017
Thee Telepaths
Psych-driven fuzz & beat four-piece from Kettering, UK with a sound that owes a clear debt to the metallic proto-punk rock of The Stooges & The MC5, the '80s drone-fuzz of Loop & Spacemen 3, the wonky electronics of The Silver Apples & Suicide and the warped heavy psychedelia of Black Sabbath
https://theetelepaths.bandcamp.com/album/neon-spiral-e-p
Cowboy Flying Saucer
Cowboy Flying Saucer is an incarnation spawned from a conversation in a Walthamstow pub. An experimental vehicle for sonic fun and adventure. Experimental psychedelic post-punk - like The Fall meets Can!
https://cowboyflyingsaucer.bandcamp.com/releases
Plenty of mind bending records for sale over at Dayz of Purple, go check! http://dayzofpurple.com/
8pm - midnight £4 adv tkts here MOTD
18+, please bring ID
Line Up
Psychic Lemon's music is a mix of psych, krautrock and funk. Their debut album was released on Drone Rock Records last year and was well received, featuring on many end-of-year lists and receiving airplay on BBC 6 Music. Their upcoming album will be released this year on German label Tonzonen Records.
The band rehearse and record in a studio in the back of a small garden In Cambridge, five minutes down the road from Syd Barrett's old place. The band's influences are broad, but choice bands include Goat and Amon Düül II.
Some words about our album:
"This is an album that is rich in quality, with plenty to explore each time you play." Terrascope
"This is an astounding debut album" Atom Heart Mutha
"While there is a ton of new psychedelic rock being released on a daily basis, these guys should not be overlooked. They have great chemistry that sets them apart from others in this genre." Rotation 11 -- Album of the month, Sep 2016.
"A really confident and accomplished debut" Psych Insight
"An exceptional album" Dayz of Purple and Orange
"Their music is an inexhaustible tornado, slow and relentless." Dandysme
"This feels like the work of six individual artists that have each turned in their own song that they've spent their entire life crafting and fine tuning." 9/10 Review Graveyard
Our live show:
"…twin effects-laden guitars and long instrumental sections recreate the atmosphere of heady 1960s experimental shows and they do it incredibly well." Cambridge Music Reviews, 16th May 2015
View Profile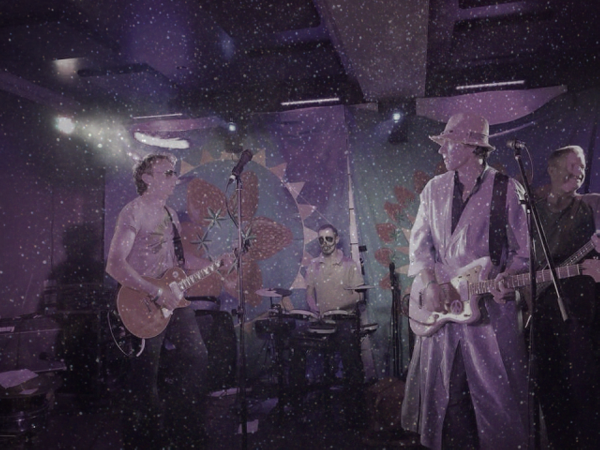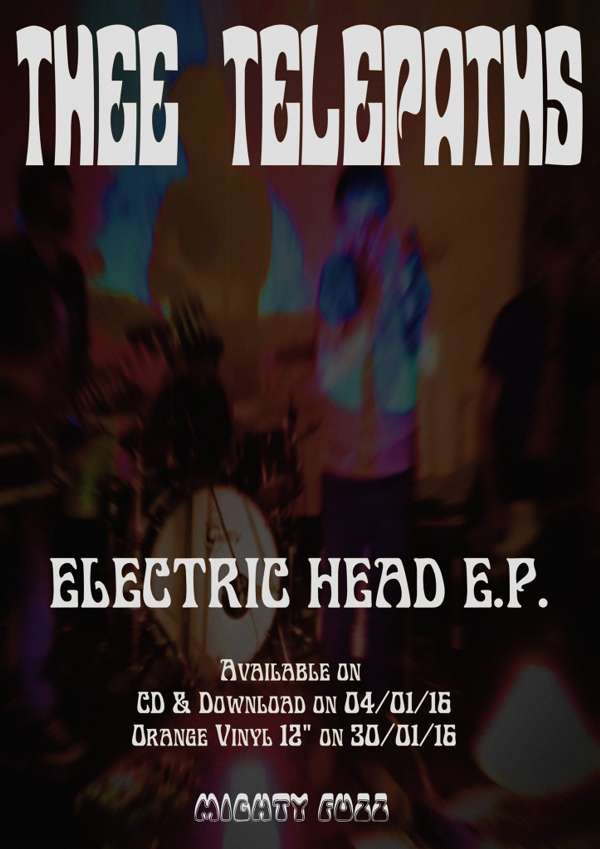 Cowboy Flying Saucer